The Bewick Prize
A prize for a small wood engraving awarded at the annual exhibition of the Society of Wood Engravers.
Late in life Thomas Bewick wrote in his Memoir: I cannot help feeling a deep interest, and an ardent desire, that the art may long flourish, and that those who follow it may feel happy in the pursuit.
[A Memoir of Thomas Bewick, Written by Himself, edited with an Introduction by Iain Bain, Oxford University Press, 1979 p.201]
The Bewick Society aims to promote an interest in the life and work of Thomas Bewick. The Society was created in 1989 in the wake of the success of the Thomas Bewick Birthplace Trust in saving Cherryburn, creating a museum and handing it over to the National Trust. We aim to support all the collections of Bewick's work, to encourage research and writing on the work of Thomas, John and Robert Bewick and the many apprentices who passed through the Bewick Workshop.
We are keen also to maintain an interest in the world of contemporary wood engraving. As such we are very pleased to be able to offer this prize and to be associated with the Society of Wood Engravers.
You can find out more about the Society of Wood Engravers on their website.
2015 Peter Brown, Jackdaw
More info at http://www.littlebrownbirds.co.uk/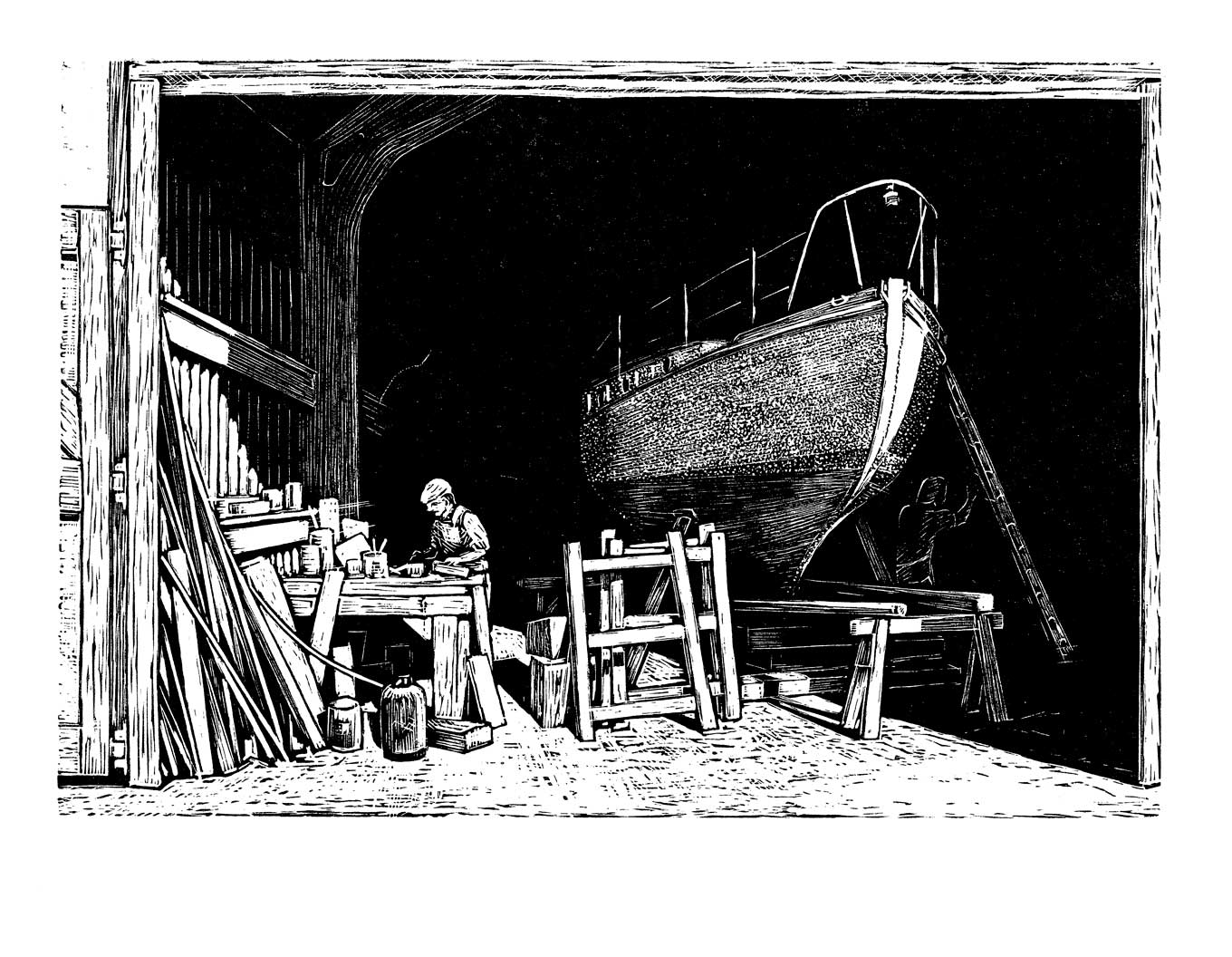 2014 Shirley Smith, The Boatyard.
More info at http://www.woodengravers.co.uk/artists/smith-shirley/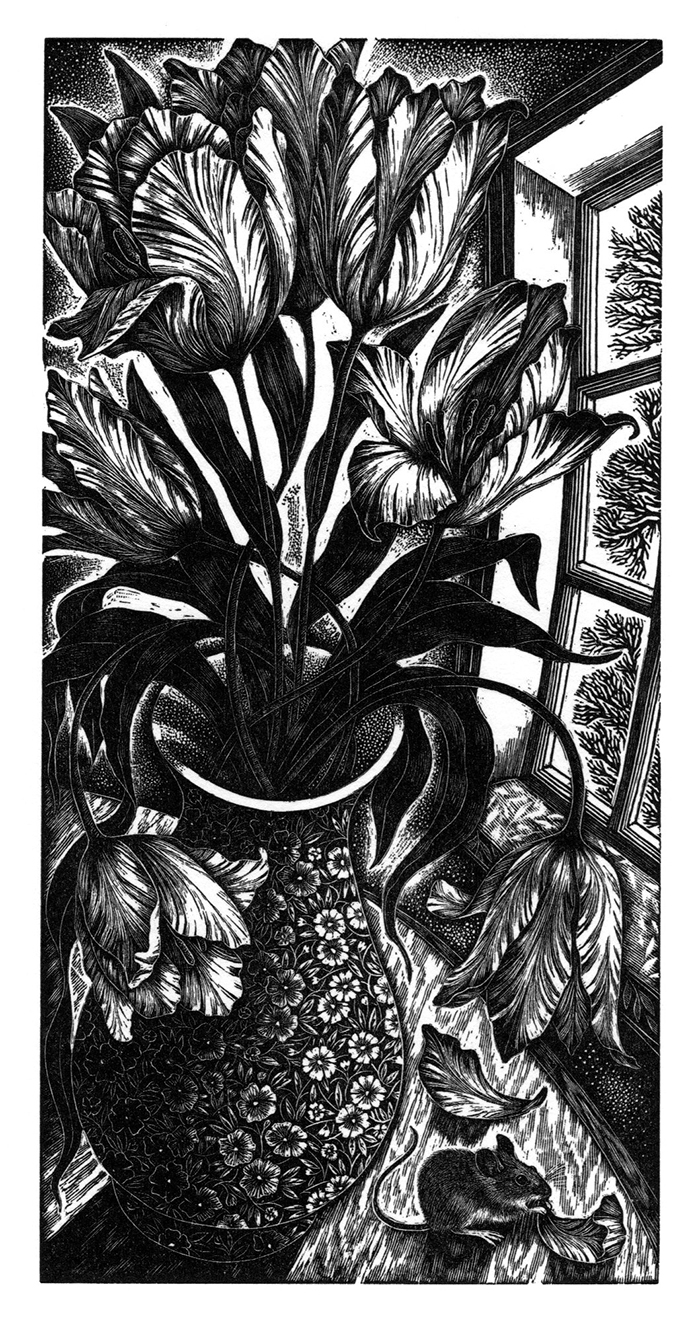 2013 Rosamund Fowler, Tulip Vase (16x8cm).
More info at http://www.rosamundfowler.co.uk/
2012 Sue Scullard, Elephant and Calf. (original 97mm by 121mm)

More info at http://www.suescullard.co.uk/