Events
Forthcoming Events
SATURDAY 21 JULY 2018
BEWICK SOCIETY VISIT TO THE GREAT EXHIBITION OF THE NORTH
The Great Exhibition of the North is a free, summer-long celebration of the North of England's pioneering spirit. The country's biggest event in 2018, it will pack a programme of amazing exhibits, live performances, displays of innovation, new artworks and unforgettable experiences into 80 days.

Join us for a visit to the display 'Which Way North' at the Great North Museum: Hancock. We will take an informal Bewick Society look at the museum display and if time allows follow one of the GEN trails into the city of Newcastle. This visually bold, theatrical takeover of the museum will take you on a memorable journey. Along the way you will discover Northern pioneers - our inventors, engineers, scientists, designers and artists who are influencing the way we live now and in to the future. This exciting exhibition is inspired by 'The Blazing World', one of the earliest works of Science Fiction published in 1668 by Margaret Cavendish, Duchess of Newcastle. Featuring an imaginary world reached via a gateway at the North Pole it reveals a fantastical realm which embraces the possibilities of invention, art, travel and science. In the same way 'Which Way North' opens a gateway for you to explore the heart, soul and imagination of the North. Turn a corner to discover stories that take you to space with Helen Sharman, along Cumbrian valleys with Postman Pat, to the early days of Pop Art in Newcastle with Richard Hamilton, the last days of Liverpool's John Lennon and to gaze upon George Stubb's world famous portrait of the Yorkshire horse Whistlejacket. Experience the revolutionary North under one roof.

Date and time: Saturday 21 July 2-4pm Venue: Great North Museum: Hancock, Newcastle upon Tyne, NE2 4PT, meet outside the main entrance by the statue of the Rhino.

Contact: Peter Quinn at peterjquinn@blueyonder.co.uk to give us an idea on numbers interested in attending.
SUNDAY 12 AUGUST 2018
THOMAS BEWICK'S BIRTHDAY CELEBRATIONS AT CHERRYBURN
You are invited to join a discussion of new finds, books and all things Bewick with experts from the Bewick Society. Please feel free to bring along your own Bewick treasures. Bewick's birthday will be celebrated at the end of the event with tea and cake.
DATE & TIME: Sunday 12 August 2018 from 1-4pm. Light afternoon conversation 2-3pm.
LOCATION: Cherryburn, Station Road, Mickley Square, near Stocksfield, Northumberland NE43 7DD.
Admission charges apply. National Trust and Bewick Society members free on production of a valid membership card.
MONDAY 1st OCTOBER 2018
THE FABLES OF AESOP. AN ANNIVERSARY CELEBRATION
Peter Osborne champions Bewick's late work with a special anniversary lecture. October 1st marks the 200th anniversary of the publication of Thomas Bewick's late masterpiece. The book features detailed illustrations, innovative tail-pieces and a large number of tales. Critics and collectors have long been divided over the significance of Bewick's late fables. A reappraisal is long overdue.
DATE & TIME: Monday 1st October 2018 from 6.30-7.30
LOCATION: White lecture theatre, Ampersand Inventions, Floor 4, Commercial Union House, Pilgrim Street, Newcastle.
Admission: free
THURSDAY 11 OCTOBER 2018
BEWICK SOCIETY ANNUAL GENERAL MEETING
'The Artist as Scientist: Bewick's Birds and the Heyday of Natural History' A Lecture by David Lowther
This year's AGM will be held at the Literary and Philosophical Society. After the business of the meeting we will hear from Dr David Lowther, lecturer and artist.
David is a Research Fellow in the Department of History at the University of Durham, a Leverhulme Early Career Fellow and historian of scientific culture in eighteenth and nineteenth century Britain. His doctoral thesis examined pre-Darwinian zoology, with a particular emphasis on Quinarian taxonomy and its impact on British zoological culture. David is Visiting Library Scholar at the Zoological Society of London, with a particular interest in the Brian Houghton Hodgson (1800-1894) collection of Nepalese zoological images. In 2017 he was awarded the Patron's Review by Sir David Attenborough and the Society for the History of Natural History.
Date and Time: Thursday 11 October 2018 at 6-8
Venue: The Literary and Philosophical Society, Westgate Road, Newcastle upon Tyne.
Admission: Free. Contact: Peter Quinn at peterjquinn@blueyonder.co.uk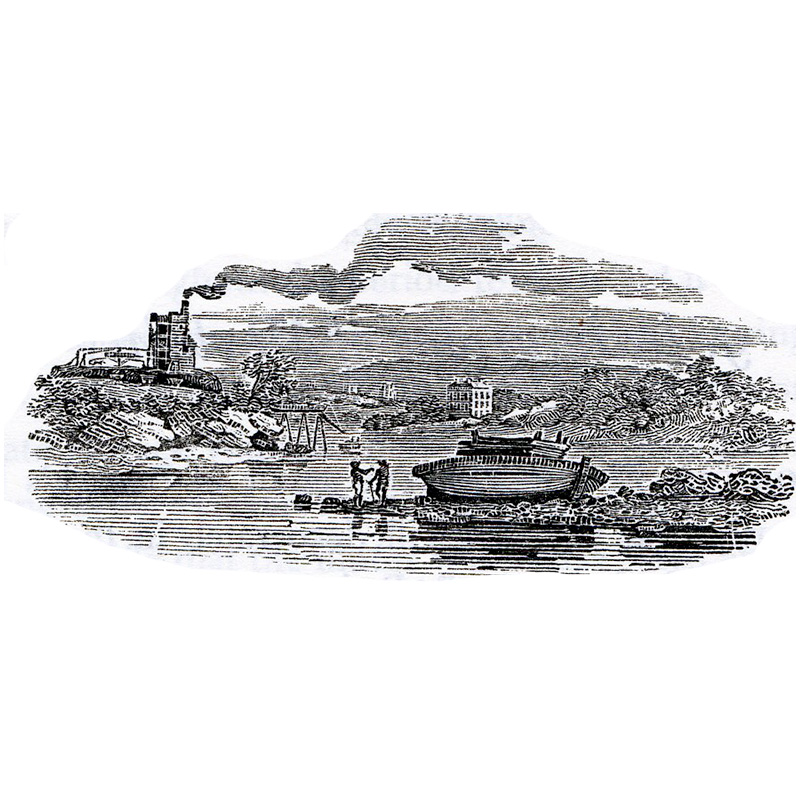 Click on the image above for our latest newsletter