Collections
The Bewick Society has been compiling a list of the main collections and sites of Thomas Bewick works and engravings. This is by no means an exhaustive catalogue but it does cover the most important work available to the general public, principally in the United Kingdom and the USA.

Cherryburn
Station Bank, Mickley, Nr Stocksfield, Northumberland NE43 7DD
Tel: 01661 843276
http://www.nationaltrust.org.uk/cherryburn
National Trust and Bewick Society members free. A small charge may be made at special events. Bewick's birthplace cottage, farmyard, garden and play lawn. Also a 19th century farmhouse, the latter home of the Bewick family, houses an exhibition on Bewick's life and work and there is a small shop selling prints from Bewick's original wood engravings books and gifts. Demonstrations of wood engraving and printing are given in an adjoining barn. The museum has numerous original works on display but also houses an important archive of Bewick related works including The Justin Schiller collection of books: An assemblage of Children's books and other examples of Bewick's work and publications collected by Schiller, a rare book collector based in New York. Dr C. Clark Burman's collection of 50 woodblocks and plates. A collection of woodblocks from Birds, Quadrupeds and the Fables of Aesop. The copperplate for the engraving of the "The Remarkable Kyloe Ox", 1790 originally purchased from the Spearman family auction. A large collection of work by Robert Bewick consisting of folios of drawings, two engravings and one folio with manuscript notes.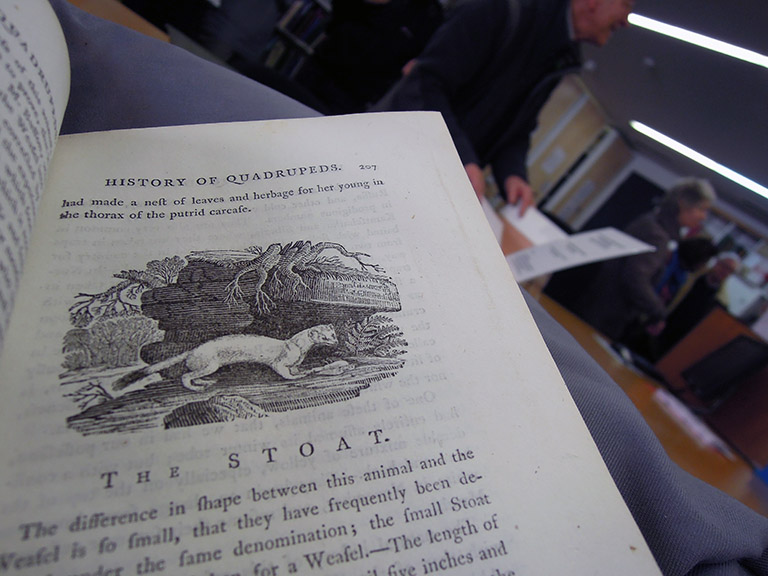 The Natural History Society of Northumbria
The Great North Museum: Hancock, Newcastle upon Tyne, NE2 4PT
Director: Clare Freeman
Archivist: Post vacant (early 2023)
Tel: +44(0)191 222 5834
Web: https://www.nhsn.org.uk/archive/
E-mail: nhsn@ncl.ac.uk
The Natural History Society's archive houses one of the most comprehensive collections of the work of Thomas Bewick in the country. His daughter Isabella Bewick sent a selection of watercolour drawings, held by the Bewick family, to the British Museum in 1882. The remaining collection, which included, a bust of Bewick, family portraits, original artwork and numerous impressions of woodcuts, was presented to the Society in 1884 by the executors of her estate. The Bewick family's collection of natural history books was presented in 1881. The most important part of the collection are the seven hundred and thirty-eight watercolour and pencil drawings and engravings of British and foreign birds, quadrupeds, vignettes etc. by Thomas Bewick, John Bewick, Robert Bewick and the apprentices (c.1776-1849). These are mostly transfer drawings used for engravings, with some studies and proof engravings. Included is a copy of the famous Chillingham Bull on vellum in the first state. There is also a comprehensive reference collection of various editions of Bewick's natural history books, some biographies and papers on Bewick etc. There are a number of bird specimens drawn by Bewick in the museum collections and the Wombat specimen figured by Robert Bewick in Fox's Synopsis of the Newcastle Museum. Within the rest of the archive collections are correspondence and manuscripts relating to other luminaries known to Bewick, such as P. J. Selby, George Clayton Atkinson, John Hancock, William Armstrong, Matthew Consett etc. Catalogue: All items have been catalogued on a computer database.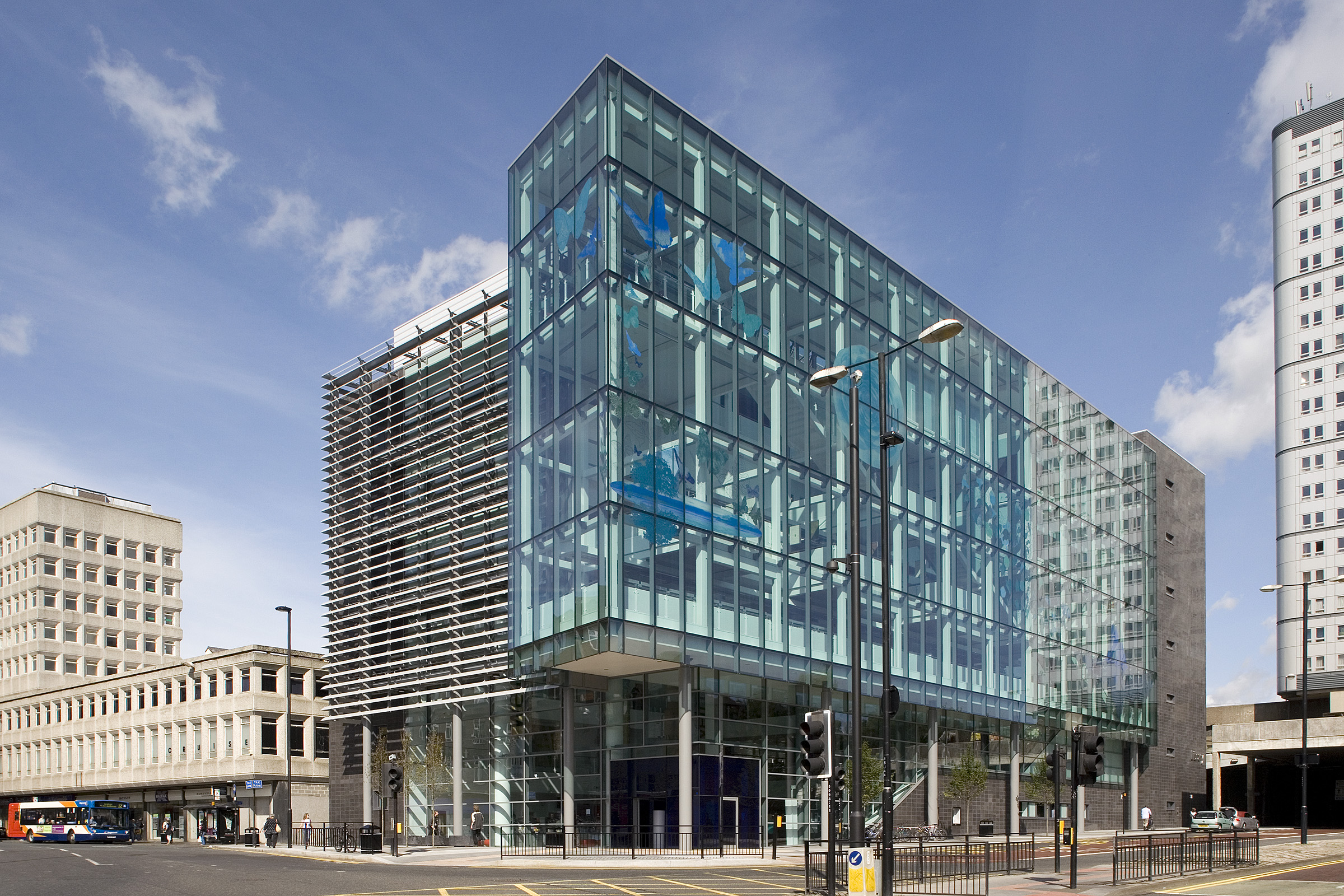 Newcastle City Library
Charles Avison Building, 33 New Bridge Street West, Newcastle upon Tyne, NE1 8AX
Contact: Andrew Scrogham, Service Delivery Specialist Heritage
Tel: +44(0)191 277 4100
E-mail: information@newcastle.gov.uk
Website: Newcastle Collection
The Bewick Collection is based on the Pease Bequest, the large collection amassed by John William Pease (1836-1901) of Bewick's works in all editions, with associated materials, all bequeathed to the City on his death and first housed in the Public Reference Library. A complete Catalogue was produced in 1904 by Basil Anderton, Public Librarian, and his assistant, W. H. Gibson. It covers 331 items, of which 170 are books. The associated materials include Bewick's box of tools, which had been given to Joseph Crawhall by Isabella Bewick in 1882 for acting as her executor. The Bewick Collection is too large to be all on display, so if a visitor wants to see something, Sarah Mulligan (sarah.mulligan@newcastle.gov.uk) or Andrew Scrogham (andrew.scrogham@newcastle.gov.uk) should be contacted in advance. Considerable additions, including books and woodblocks, have been made to the collection since 1901.
Catalogue: The Catalogue of the Bewick Collection (Pease Bequest) 1904 by Basil Anderton can be viewed at the library, accessions made to the collection after that date are recorded in a manuscript ledger held at the library.
Access: See website www.newcastle.gov.uk/libraries for opening hours. Viewing of the complete Pease collection will be by appointment only, requests to be made by written application to the Service Specialist (Heritage). Certain items, such as the books, may be viewed at any time in the Local Studies Centre.
The Great North Museum: Hancock
Barras Bridge, Newcastle upon Tyne, NE2 4PT
Senior Curator: Malavika Anderson
Web: https://greatnorthmuseum.org.uk/about-us/about-gnm
Access: Free Entry.
The Great North Museum: Hancock is owned by the Natural History Society of Northumbria and managed and curated by Tyne and Wear Museums. Named after John Hancock, who was a life long friend of the Bewick family, the museum has many connections with Thomas Bewick. Some of the very first drawings Bewick prepared for British Birds were made from a collection of stuffed birds in the museum of Marmaduke Tunstall of Wycliffe Hall, near Barnard Castle in 1791. A few of these very early specimens are preserved today in the museum collections.

Tyne and Wear Archives
Blandford House, Blandford Square, Newcastle upon Tyne, NE1 4JA
Web: https://twarchives.org.uk/
Contact: Chief Archivist: Lizzy Baker
Tel: 0191 232 6789.
E-mail: archives@twmuseums.org.uk
This is a particularly important archive of the manuscript account books, ledgers and other items detailing the day to day business of Thomas Bewick and Ralph Beilby's engraving workshop. Meticulously detailed they provide an unparalleled source of information for students of engraving and copperplate printing as well as other local trades such as the Newcastle silversmiths, glass and pottery trades. TWAS 1269/1-10 Ten Cash Books 1777-1838 TWAS 1269/11-21 Eleven Day Books 1766-1832 TWAS 1269/22-31 Ten Ledgers 1777-1849 TWAS 1269/32-62 Engraving work account books etc. 1772-1815 TWAS 1269/63-82 Press Work Account Books 1772-1813 TWAS 1269/83-229 Publications – ledgers, letters etc. 1786-1831 TWAS 1269/230-241 Outstanding Debts 1785-1825 TWAS 1269/242-265 Family Accounts, household accounts, Bank Books etc. 1751-1881 Three account books, which complete the series, are held in the National Art Library of the Victoria & Albert Museum, London. The Ward Collection of letters (accession code DT.BEW/1/1-300+), recently purchased with the aid of grants from the Victoria and Albert Museum Purchase Grant Fund, the Friends of the National Libraries and the Society of Antiquaries of Newcastle upon Tyne, is also deposited in the archives. This consists of over three hundred manuscript letters addressed to Thomas Bewick and his daughter; they are mostly business letters relating to the workshop.

The Literary & Philosophical Society
23 Westgate Road, Newcastle upon Tyne, NE1 1SE
Contact:The Librarian - Kay Easson.
Tel: +44(0)191 232 0192
E-mail: library@litandphil.org.uk
Website: www.litandphil.org.uk
The Literary and Philosophical Society runs a subscription library, which dates from 1793. Remarkably strong in nineteenth century literature, it also holds local history material. The Society holds lectures, recitals and other meetings, which are open to members and to the general public. Bewick was a member of the Society from 1799 until his death in 1828 and was associated with many of its founder members. The library has an extensive collection of books by and about Bewick and has on display the marble bust of Thomas Bewick by Edward Hodges Bailey RA, taken from a life mask in 1825 as well as a portrait of Bewick by Ramsay. There is a framed manuscript letter from Bewick to his wife, sent from Wycliffe near Barnard Castle in 1791. Catalogue: Library card index system and computer access to catalogue. References under Bewick include cuttings books with information relating to Charles Hutton etc. Access: Although this is a member's library, members of the Bewick Society are welcome by appointment, please contact the librarian. Conducted tours can be arranged, subject to the availability of staff.

Hatton Gallery
Newcastle University, Newcastle upon Tyne, NE1 7RU
Contact: info@hattongallery.org.uk
Tel: +44191 277 8877
Website with details of opening hours https://hattongallery.org.uk/
The Hatton Gallery, which forms part of the University of Newcastle, houses a small but extremely important selection of Bewick's work. The two most significant items being: The original woodblock for Bewick's famous and most successful engraving The Chillingham Bull, 1789 commissioned by Marmaduke Tunstall of Wycliffe Hall. The block was purchased by Robert Robinson in 1876 from the Misses Bewick (Robinson, 1887 p.279) and was by 1904 in the possession of Thomas Gow (Anderton & Gibson, 1904 p.82). The original woodblock for Bewick's last and unfinished large engraving Waiting for Death, a few impressions of which were published by Robert Bewick in 1832. Bewick was working on this block at the time of his death and it was to have been augmented by two or three more blocks to add tonal colour. Robert Robinson also purchased this block in 1876 and it was also in the possession of Thomas Gow by 1904 (Anderton & Gibson, 1904 p.87). The collection also consists of a small number of preparatory drawings for vignettes and circus tickets as well as some of the larger impressions including the Tiger, Lion, Zebra and Elephant produced for Gilbert Pidcock, proprietor of a travelling menagerie. A number of early volumes of books complete the assemblage. According to their website (accessed early 2023) 'If your enquiry is about the Hatton Archive, you are welcome to make use of the Archive Study Space. Please contact info@hattongallery.org.uk to arrange your visit. Please note that we cannot undertake research on your behalf.'.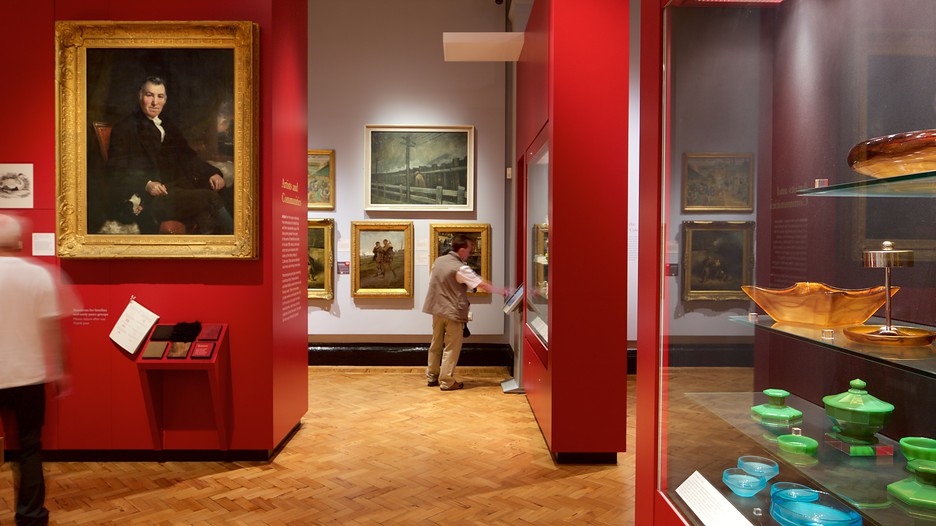 The Laing Art Gallery
New Bridge Street, Newcastle upon Tyne, Tyne & Wear, England, NE1 8AG
Curator: Julie Milne
General enquiries (Tel) : 0191 232 7734
Email: laing@twmuseums.org.uk
Web: https://laingartgallery.org.uk/
Bewick and his workshop feature in the pernament exhibition on the ground floor, Northern Spirit.
The Laing has a substantial collection of correspondence and other manuscript material relating to TB. Collection of woodblocks. In addition there are miscellaneous items engraved in the Bewick workshop, such as silverware, mourning rings, clock faces etc. Examples of glassware decorated in enamel by the talented William and Mary Beilby. Collection of books by and relating to Bewick. Watercolours and pencil drawings by the apprentices Robert Johnston and Luke Clennell.

Morpeth Chantry Bagpipe Museum
Bridge Street, Morpeth, Northumberland NE61 1PJ
Tel: 01670 624490
Contact: morpeth@museumsnorthumberland.org.uk
E-mail: enquiries@bagpipemuseum.com
Web: https://museumsnorthumberland.org.uk/morpeth-chantry-bagpipe-museum/
Britain's only bagpipe museum currently houses 120 sets of pipes ranging from Northumbrian and Irish small pipes to Scottish and European bag-pipes. For Bewick aficionados the Museum has in its permanent display the original pipes owned by Robert Elliot Bewick, on loan from the Newcastle Society of Antiquaries. William Cocks, who lived in Ryton Tyne and Wear, built up the collection of pipes and music. He revived the popularity of the small pipes and the Border half longs in the North in the 1920's and 1930's. He eventually gave his vast collection to the Society of Antiquaries in Newcastle who agreed to transfer the collection to the Bagpipe museum.

Wordsworth Trust
Dove Cottage, Grasmere, Cumbria, LA22 9SH
T:015394 35544
Web: https://wordsworth.org.uk/home.html
A large collection of Bewick correspondence is now held in the Jerwood Centre Reading Room. Researchers should approach the curator, Jeff Cowton for access.
You can read Martin Hasted's account of cataloguing the letters on the Trust's Blog here.

The British Library
The British Library, St Pancras, 96 Euston Road, London NW1 2DB
Web: www.bl.uk
The vast website of the British Library contains about four hundred search entries under the name Thomas Bewick. These are spread across a number of locations on the website and searchers need patience, ingenuity and imagination to navigate this huge archive satisfactorily.

The Victoria and Albert Museum
National Art Library
V&A South Kensington Cromwell Road London SW7 2RL
Tel. +44 (0)20 7942 2000
Web: http://www.vam.ac.uk/page/n/national-art-library/
The Museum holds a lot of Bewick material including rare examples of his published work and correspondence,m workshop account books, etc. In June 2008 a group of membeers of the Bewick Society went to the museum by arrangement to see a selection of these materials.
Of especial interest: Bewick Correspondence and papers Pressmarks: Special collections: 86.JJ.17; 86.JJ.18a; 86.JJ.18b; 86.JJ.18c (We believe that MSS. MSL/1955/3265 and MSL/1955/3250 are in these volumes and do not need to be reserved separately). Bewick Weekly engraving account books Pressmark: Special collections: 86.FF.15 (This is an escape from the collection held in Newcastle) Bewick History of British Birds (1821) Pressmark: Special Collections RC.N.2. and 3 (This is the copy annotated by Thomas and Jane Bewick)

The Newberry Library - Chicago
Roger and Julie Baskes Department of Special Collections 60 West Walton Street Chicago, Illinois 60610-7324 USA Phone: 312-255-3506
E–mail: specialcolls@newberry.org
Website: http://www.newberry.org
The Newberry Library is one of the world's leading independent research libraries. Focusing on the humanities, the Library's evolving collections embrace the history and literature of the civilisations of Western Europe and the Americas.
Photo Credit:By TonyTheTiger at en.wikipedia, CC BY-SA 3.0,

The University of Chicago Library
1100 East 57th Street Chicago Illinois 60637 USA
Tel: (773)-702-8740
Web: http://www.lib.uchicago.edu/e/index.html
Amongst its collections of Bewick material are the following... Thomas Bewick wood blocks: manuscript, 1885-1887. 28 wood blocks The original wood blocks used for the following prints from the Memorial Edition of Thomas Bewick's Works. Vol.1: p. xxxi-xxxv. Vol.2: p. 2, 14, 113, 123, 124, 146, 251, and 324. Vol. 3: p. 222, 281, 394 and 459. Vol. 4: p. 199. Vol. 5: p. 347. The printed work can be found in the Special Collections Research Center under the call number: QL3.B57 Rare. University of Chicago. Library. Manuscript. Crerar Ms. 259. For additional information about the collection, please contact the Special Collections Research Center directly.

Cornell University Library
Cornell University Library, Ithaca, NY 14853 | (607) 255-4144 |
Cornell University Library (CUL) is one of the twelve largest academic research libraries in the United States. Within its 20 unit libraries, holdings number more than 7 million volumes and 7 million microforms. CUL subscribes to nearly 65,000 journals and serial publications, and provides access to more than 100,000 networked databases and other electronic resources. More than 115,000 volumes are added to the Library's collections each year. CUL holds a large collection of Bewick printed material, from the earliest to the latest.
Photo Credit: By eflon

Art Gallery of Alberta
Enterprise Square 100-10230 Jasper Ave Edmonton, Alberta T5J 4P6
The Art Gallery of Alberta (formerly the Edmonton Art Gallery) is a public art gallery located in Edmonton, Alberta, Canada. Its collection of well over 5,000 works of art includes historical and contemporary paintings, sculptures, installation works and photographs by Canadian and international artists. The Bewick collection was last exhibited in 2014:"The AGA has in its collection 830 wood engravings by British artist Thomas Bewick that he created with his apprentices in the late-18th century. The images, referred to by Bewick as tale-pieces, are illustrations for publications printed around 1797. They are imagined studies of animals and birds created using the classifications systems of the day and referenced contemporary practices of recording natural history. The illustrations were divided into categories for two publications: A General History of Quadrupeds and A History of British Birds, which were reprinted numerous times due to their popularity. The images are fascinating in the technical execution of the small illustrations and because many were created from the imagination of the artist based on descriptions from expedition reports and second-hand accounts. This exhibition features a selection of over 200 images depicting both animals and birds. The Thomas Bewick collection was gifted to the AGA in 1990 by Dr. David Lemon." - See more at: http://www.youraga.ca/exhibit/thomasbewick#sthash.zrj39OJp.dpuf
Photo credit: By Stella Blu

Yale Center for British Art
Yale University
1080 Chapel Street, New Haven, Connecticut
Web: http://britishart.yale.edu/
Items from the Yale University collection were exhibited in August 2014: Of Green Leaf, Bird, and Flower: Artist's Books and the Natural World. See exhibiton website. Included were Bewick editions and drawings by Thomas and John Bewick.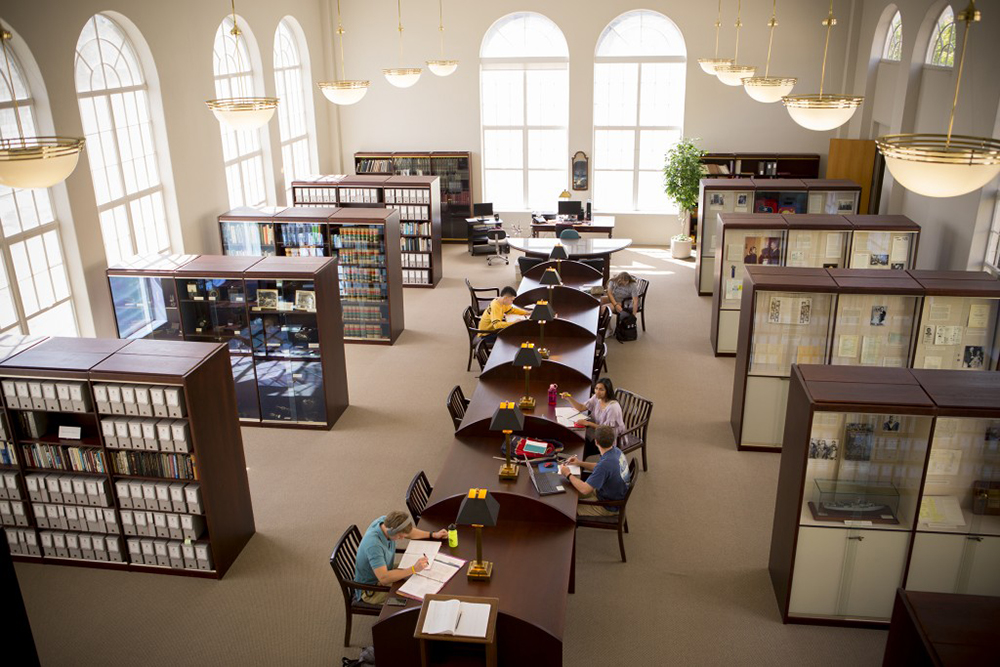 Special Collections, A. Frank Smith, Jr. Library Center
Southwestern University
Georgetown, Texas
Web: https://www.southwestern.edu/library-and-it/special-collections/collections/
A collection of Bewick materials assembled by the Edinburgh-born art dealer and critic David Croal Thomson (1855-1930). The collection includes D. Croal Thomson Collection of Bewick Miscellany; A Chillingham Bull and several manuscript items. These last include the manuscript of the Dedicatory preface and introduction to the Fables of Aesop, 1818.